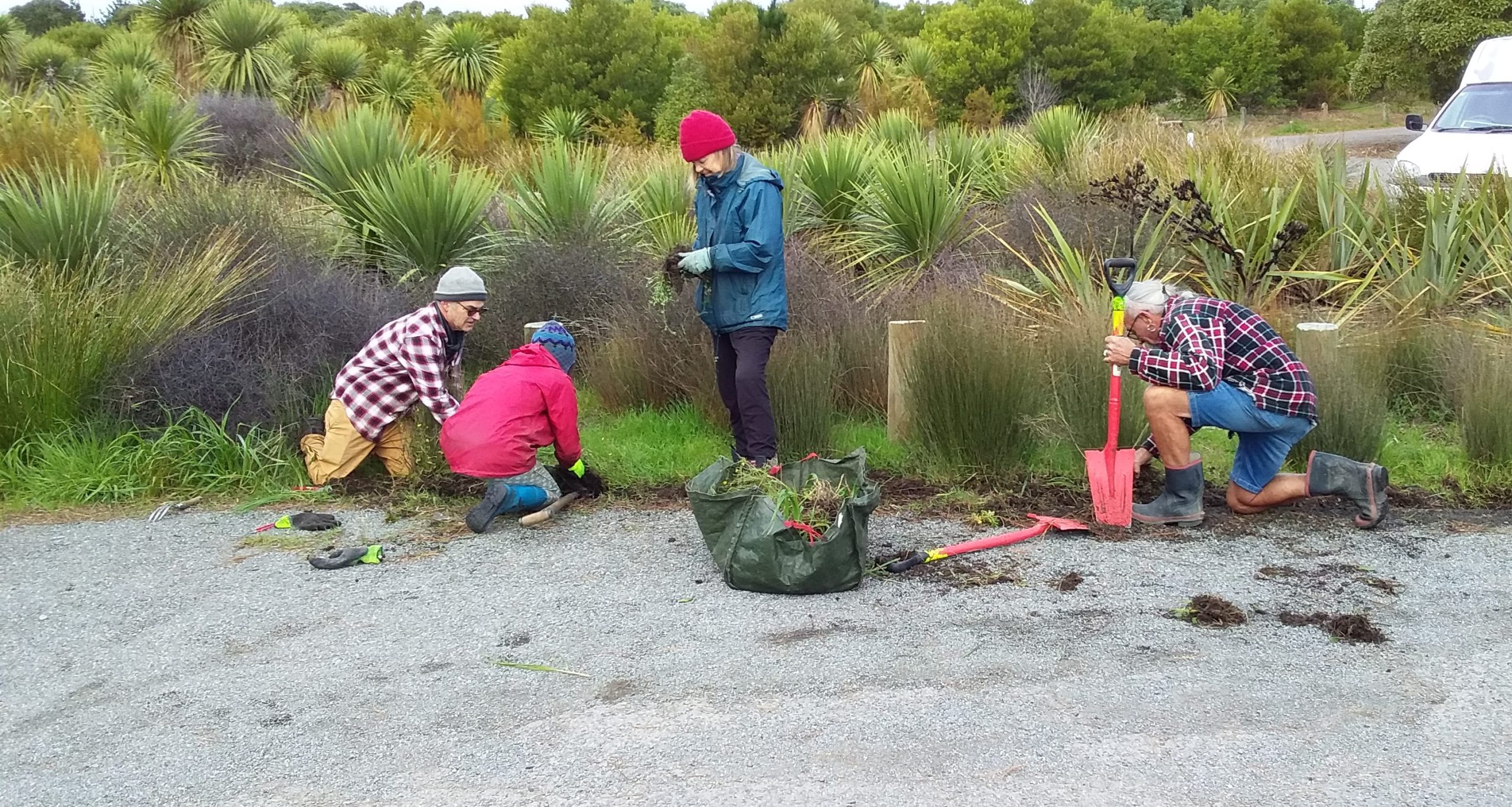 South New Brighton Park restoration
This is a joint community project between the Estuary Trust, Christchurch City Council and local residents.
One Saturday afternoon, each month we plant, mulch, water, prune depending on what needs to be done and the time of the year.
Tools are provided, bring gloves, wear solid footwear and dress according to weather conditions.
Afternoon tea is provided!
$0
Feb 2023 - Saturday, 18 Meet at Bridge Street Entrance to the park 2 - 4pm
Mar 2023 - Saturday, 18 Meet at the Jetty Carpark (off Beatty Street) 2 - 4pm
Apr 2023 - Saturday, 15 Meet at the Bridge Street entrance to the Park 2 - 4pm
May 2023 - Saturday 20 Meet at Jetty Carpark (off Beatty Street) 2 - 4pm
Jun 2023 - Saturday, 17 Meet at the Bridge Street entrance to the park 2 - 4pm
Jul 2023 - Saturday, 15 Meet at the Jetty Carpark (off Beatty Street) 2 - 4pm
Aug 2023 - Saturday, 19 Meet at the Bridge Street entrance to the park 2 - 4pm
Sep 2023 - Saturday, 16 Meet at the Jetty Carpark (off eEatty Street) 2 - 4pm
Oct 2023 - Saturday, 21 Meet at the Bridge Street entrance to the park 2 - 4pm
Nov 2023 - Saturday 18 Meet at the jetty Carpark (off Beatty Street) 2 - 4pm
Dec 2023 - Saturday 16 Meet at the jetty Carpark (off Beatty Street) 2 - 4pm
We have committed to work between Bridge Street and the Jetty (off Beatty Street)