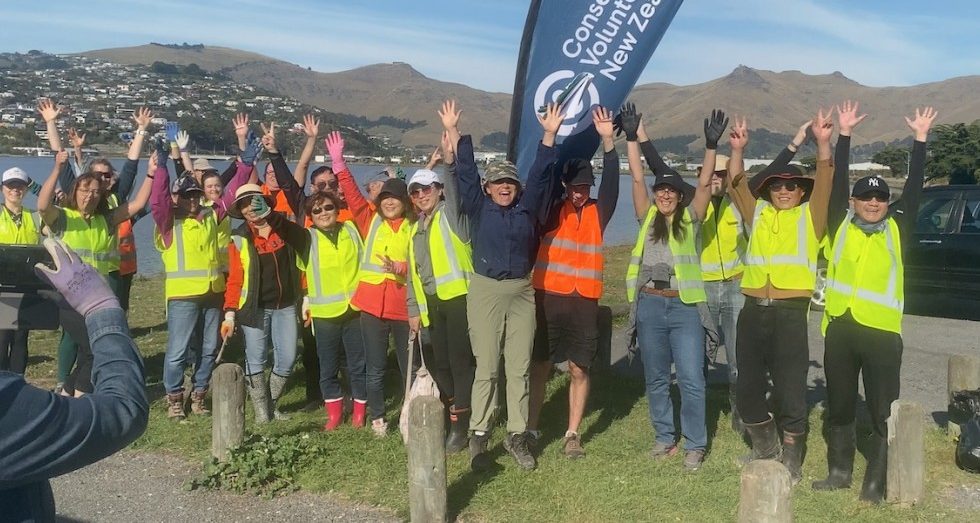 the annual "Mother of all Cleanups" litter clean up
Saturday, 13 May 2023
On Mothers' day weekend we give Mother Nature our gift by cleaning up her waterways from carelessly discarded rubbish.

We do this on the day before Mothers Day when community groups encourage their members to spend just 2 hours between 10 and noon to collect litter from their allocated stretch of a waterway. The general public are invited to join groups at four different areas. From 5 groups in the inaugural event in 2015 in 2023, 56 community groups and several school student groups collected 2.3 tonnes of rubbish. This was then properly disposed of by City Care Ltd staff. There were as many as 466 bags of rubbish and 187 large items which did not fit in bags. Sadly in addition to the litter we counted 310 dog poo piles on the water edges. Shame that some dog owners do not realize how disgusting this is to people trying to enjoy a walk along our waterways!
Apart from litter being unsightly., many items are a killer to wildlife! Plastic is mistaken for food and ingested by fish, birds, and once having floated into our oceans by whales, turtles and dolphins.

The aim of the event is to encourage other cities to do the same but more importantly to educate on the harm littered items do.

$0
2023 event - Saturday, 13 May
Between 10am and 12 noon

Along the entire Avon and Heathcote Rivers, Lyttelton Harbour Basin, Beaches, Estuary edge, Parks and school grounds
More Info
Community groups have 'adopted' allocated stretches of our estuary and rivers to clean up.
General public can help by attending the clean up at Sumner and New Brighton beaches OR look in front of your homes and check the gutters for litter. Pick it up before it enters the storm water system and from there into our waterways.
Think; "High Five, pick up Five".
If we all picked up 5 items everytime we go for a walk there would not be ANY litter!!!
Here is our 2022 team